A New Challenge for our developers!
A new joint venture for hyper-casual game developers launched along with newly revealed features of the self-serve CLIK Dashboard
CrazyLabs, the top #3 mobile games developer & publisher, & MoPub, the leading mobile games mediation platform, announced
a new joint hyper-casual challenge for game developers
.
Gaming studios are invited to submit and test their hyper summer game ideas, and enjoy unlimited rewards.
It a chance to go for the gold and run their latest game to the #1 spot.

The new venture comes in time for the highly anticipated sports events this summer, and offers gaming studios to submit every theme they like, as long as it's a hyper casual summer game. Not sure how to connect hyper-casual games with summer sports games? CrazyLabs offers examples from well-known games and more info in the message distributed to its internal network of studios:
 – Slicing the balance beam, or the parallel bars in ASMR Slicing
 – Shoal of Fish turning to a shoal of professional swimmers
 – Creating Tie Dye basketball jerseys for the US dream team
The Power of Data
The new challenge was launched along with a set of new features in the company's dashboard, enabling gaming studios to start tracking usage and getting the full 360 overview of their player's behavior. As part of its continued plan to provide external studios with a self-serve platform for testing and building # 1 hit games,  CrazyLabs now offers CLIK members the option to get data about the CTR, CPC, CPI as well as D1 and CVR, with additional info about the usage in the first 24hrs, the average length of the session, and to track CTR while running a CPI test.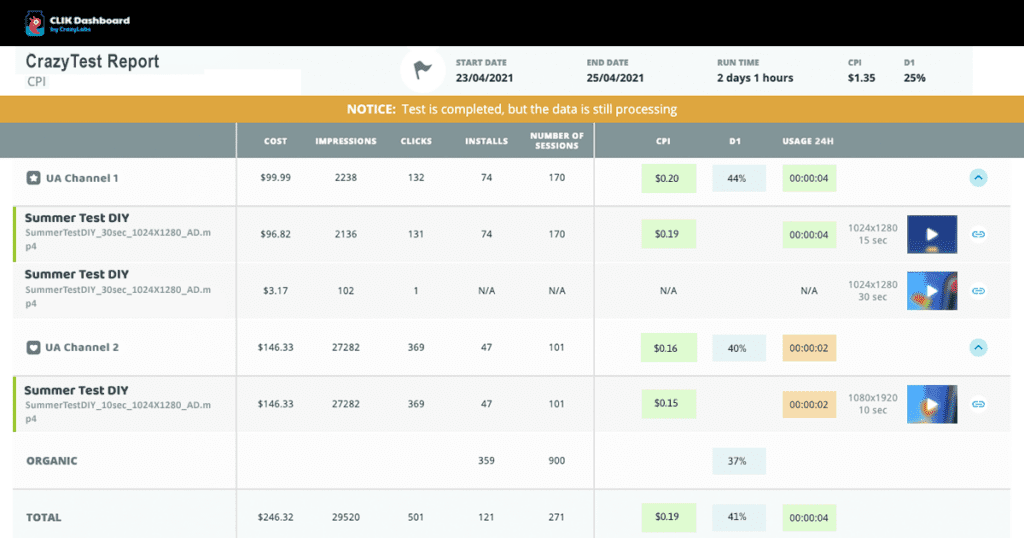 Learn From Industry Experts
The 2nd addition to the new challenge comes in the form of 3 consecutive and free webinars CrazyLabs and MoPub will host, offering gaming studios the opportunity to learn from top professionals and get inside info about the latest updates in the industry. The teams will be available for meetings via our partners, MeetToMatch, and offer 1×1 sessions for studios looking for more particular advice. https://bit.ly/HyperSummerWebinars 
The last webinar will host Yarden Gerbi, one of the most successful judoka fighters in Israeli history, former World Champion and Olympic bronze medalist (!), for a session about the road to an Olympic medal, and the connection between excellence in sports and excellence in hyper-casual.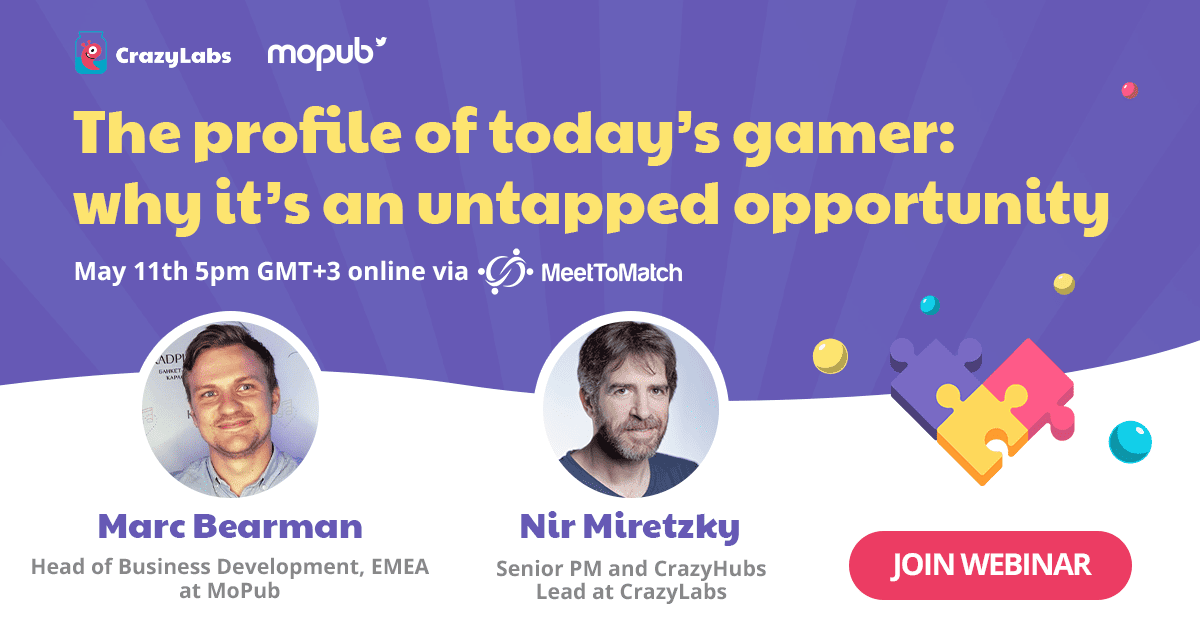 The new Hyper Summer Games Challenge by CrazyLabs & MoPub is now live and gaming studios are invited to test their game ideas and join the free webinars.