The Art of Publishing a #1 Mobile Game – Soap Cutting
Guest post by Rotem Eldor, Publishing Manager here at CrazyLabs.
It was beginning to look a lot like Christmas when we 1st received the pitch from Firescore Interactive (Pocket League), an Indie game development studio – but when you recognize you have a sure hit on your hands, not even time can stop you. This idea for a game was the result of an ongoing relationship we had established with the people in the studio, during which they shared several ideas and received feedback from CrazyLabs' Hyper Casual lab – a feedback that enabled them to keep developing their leading ideas and forego the ones that have less potential.
When Firescore Interactive suggested soap cutting as a theme for a game, we immediately recognized the viral potential. 
The pitch for soap cutting was refined and tailored with the help of our game designers, and after testing the initial marketable prototype Firescore Interactive provided, and getting the CPI we knew this idea deserves, it was time to step on it. Soap Cutting – Satisfying ASMR, the publishing success by Firescore Interactive and CrazyLabs, went to the top of the US iOS chart on Christmas Eve.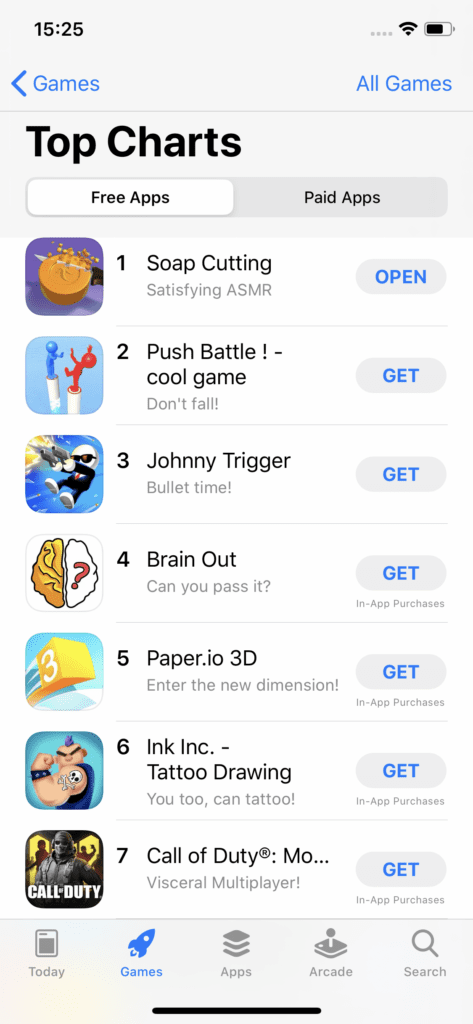 So what exactly is there in this game that makes it a hit?
This case study will take you through the 4 steps to a successful chart topper:
"Publishing Soap Cutting and becoming the no. 1 free game on Christmas Eve is an extraordinary achievement – all thanks to our publishers Crazy Labs. It has been a fantastic experience working with them, and we thank their amazing team of professionals for getting us to the top! They are absolute rock stars and we have learned a LOT from them."

Karan Khairajani, Co-Founder at Firescore Interactive | Pocket League
"Firescore Interactive (Pocket League) showed true creativity and proved to be a team of professionals since we first met. They were the perfect candidates for our Early Submission Program, supporting indie developers financially so they can invest all their resources in game development. It was an absolute pleasure to work together and refine pitches, try different directions for prototypes, test various games and finally – tune the team to take on Soap Cutting and turn it to the 2019 Xmas #1 free mobile game. We have no doubt this is just the beginning and are excited to continue this fruitful cooperation."
Moria Goldstein, Head of Publishing at Crazy Labs
In conclusion – we couldn't be more proud of this game. Soap Cutting was an amazing adventure for all of us here at Crazy Labs and at Firescore Interactive , and another proof that publishing deals help indie game developers top the charts and make money from their games.
But don't worry – we won't leave you without data!
Below you can find the results of the different tests we did for each version:
The 1st soft launch

This version included a few bars of soap, repeating themselves. The results weren't that good, but CPI showed us we have something worth developing:
The 2nd soft launch
This version included many bars of soap and the spike in the results was eminent. It was clear the game now needs metagame in order to be on top.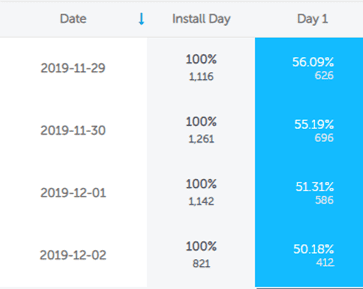 The 3rd soft launch

This version included metagame functionalities such as the knives and the mystery box. This, along with the improved UI – improved the retention: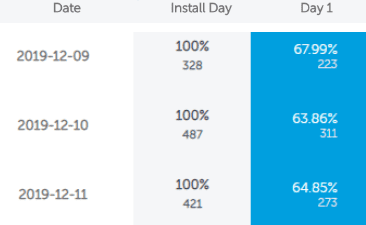 Are you working on the #1 hit mobile game for 2020?

Send us your pitch and let's make a hit mobile game together